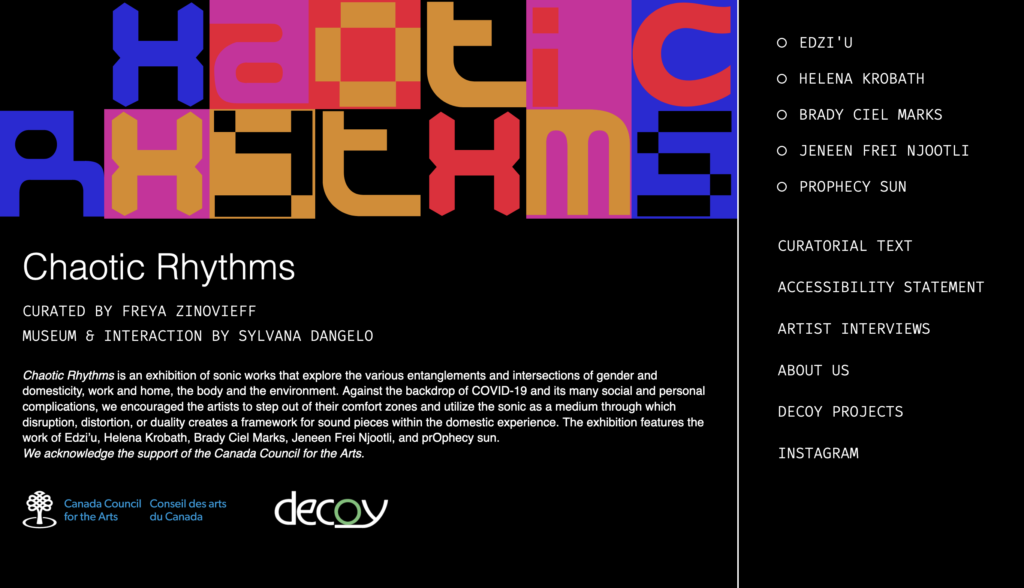 This composition may be one of the closest creations to my heart, and I appreciate for the opportunity to form it during a difficult time.
The final piece was not exactly as I envisioned (a pivot, not a problem, to be clear) — I had imagined each of the 4 tracks crossfading in and out of its neighbouring tracks along with the listener's computer mouse movement. While this ultimately wasn't possible given back-end considerations, I became fond of the sharp cuts created by switching tracks in real time and how they felt right for the pandemic atmosphere. I also appreciate the fact that the listener can't go back to hear what they missed on another track while listening to the current one (but each lifeline can be replayed from the start). I'd still love to someday hear this with the blurring of boundaries I first imagined, but the constraints feel serendipitous for this version.
A note: to read comments about the piece, hover over my name and the artist statement will pop up, and there are links to the other works, interviews, and texts to explore.
Here is the link to the piece: https://chaotic-rhythms.ca/helena-krobath.html
And the beautiful co-contributors' work can be found here: https://chaotic-rhythms.ca/