Here's a clip about the project on CBC Radio Early Edition and links to the project page at VIVO Media Arts Centre and its feed on SoundCloud (updated by-weekly)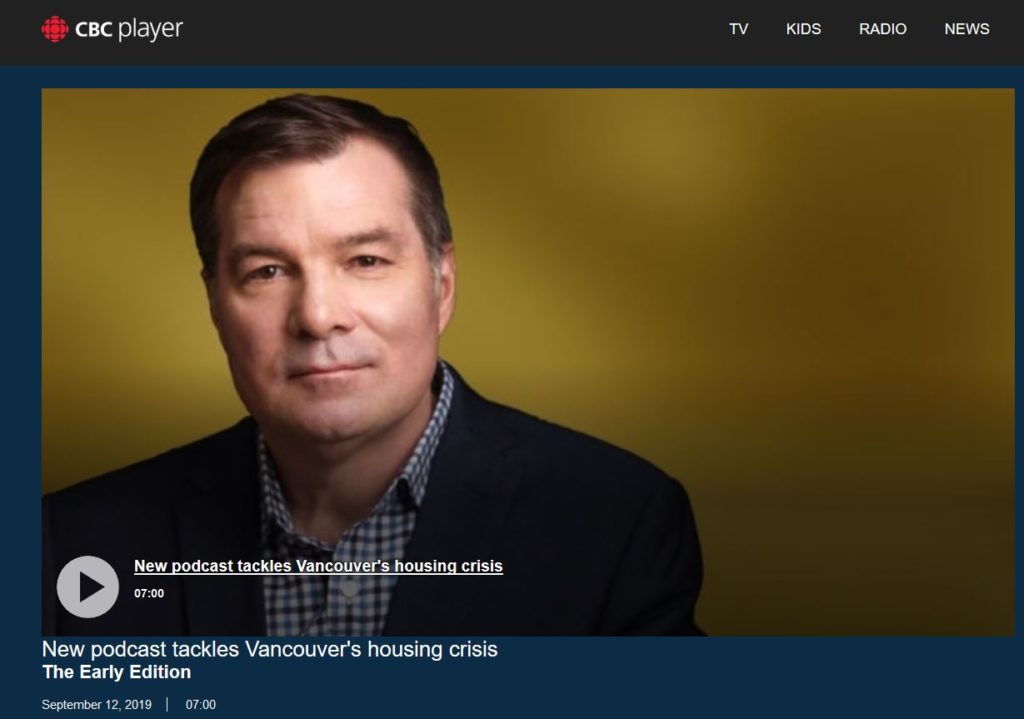 Artist Statement for Vancouver Housing Stories
I'm an adult-life-long renter who would like to put down roots without 'owning' land (and who's observed what heavy mortgages have done to home 'owners' trying to buy security for themselves and their families). Trying to hang on to communities we've built in Vancouver and the adjacent region has been desperate and at times heartbreaking, as people are priced out, sometimes gradually and sometimes with brutal evictions.
Current residents of a neighbourhood are not valued or protected at any political levels once they are priced out, because the value of the neighbourhood has somehow been captured by the real estate market, not the ecology of life in its many dimensions [touched on well by Brenna Bhandar in yesterday's panel 500 Years of Resistance to Debt, Racism, and Empire]. They get ripped out by the roots.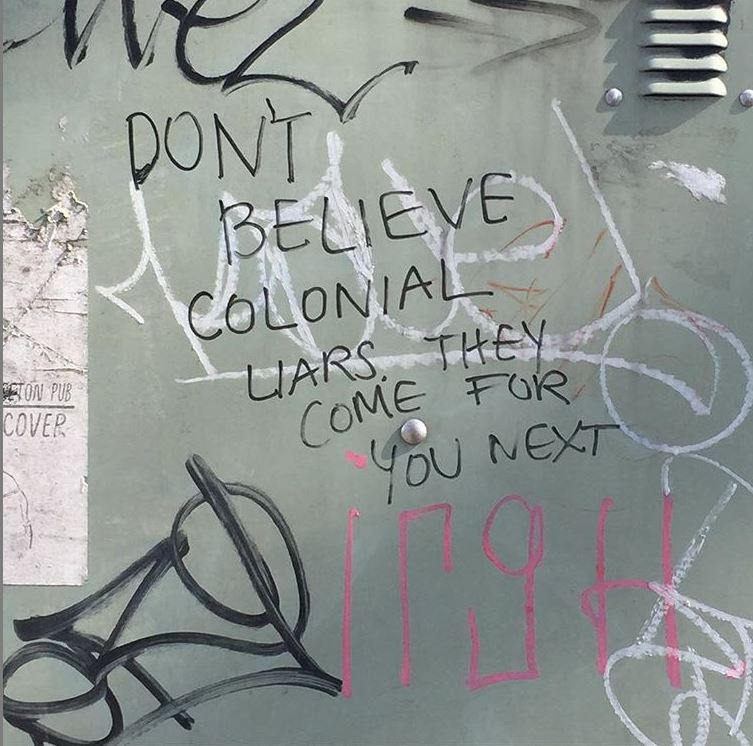 Or, some hang on. A few find good deals or get on the right co-op list early enough, or have access to personal loans that help them avoid pay-day lenders to make rent and avoid eviction. Some have that negligent landlord who gets them by on cheap rent, while cockroaches scuttle behind the wallpaper. They find ways to live in rhythm (or friction) with twelve roommates. They couch surf or sleep in their cars. It baffles me that this rental system is our status quo, in a time of abundance.
To cut through the tremendous, overwhelming grasp that real estate investment and finance have on public policy and media discourse, we can dive into the stories of people who actually live in the rental zone. This project will listen to stories of renters and tenant activists and amplify their themes and intersections; hopefully, it will also explore ways to re-imagine housing norms. Maybe a challenge to private rental profiteers invites a bigger challenge to Canada's great political lie — that there is any legal/ethical basis to the theft of land upon which deeds and tenancies are sold (I'm referring to the fact that we dwell on unceded and occupied territory of the səl̓ílwətaʔɬ/Selilwitulh (Tsleil-Waututh), Skwxwú7mesh Úxwumixw
(Squamish) and xʷməθkʷəy̓əm (Musqueam) Nations)
Roots in Vancouver Tenants Union
I have been volunteering with the Vancouver Tenants Union since early 2019, starting as a fly on the wall and occasional canvasser with the Real Rent Control working group. This team is helping residents and officials in BC understand vacancy control and the financially inappropriate consequences of tying a home's rent control to the tenant (ending when the tenant leaves), rather than keeping the unit at a similar cost after the tenant leaves (or is evicted). It's a major part of how gentrification is allowed to succeed.
I kept hearing stories of tenants experiencing extreme evictions, being displaced, or abused by landlords. In other words, suffering from the power differences between land-holders and people-who-live-on-land. At the same time, my own panic about safe and long-term housing was helped by the empowerment I felt in the presence of other tenants who were fighting back. I decided I wanted to use my other areas of interest – audio composition, creative pedagogy and co-learning – to create an audio story about tenants.
After putting out calls for collaborators within the Vancouver Tenants Union, the small group we formed included Alexander Kim and then-new members John Packman and Allison McClare, Zoe Power, and Olamide Olaniyan, who helped with transcripts, scripts, interviews and brainstorming for the project. Working off the side of our desks and meeting at my home, we produced a few short segments and prepped a lot of footage for future use, when time would permit.
I interviewed many tenants, both members of the Vancouver Tenants Union and otherwise, as well as organizers. I also took live audio footage of demonstrations and working groups. However, the capacity to process this audio — much with sensitive information and different anonymity needs — slowed down production.
Finding Support in the Arts
VIVO Media Arts Centre became a home for the project, supporting it with space, technology, training, and food, in partnership with a BC Arts Council mentorship grant and additional support from academic channels (research on creative technology uptake by Frederik Lesage at SFU). The grant gave me almost two months of space to foster this project through mentorship and support of other artists! VIVO Education Coordinator Pietro Sammarco and I reached out to local participants who might be interested in learning new audio and storytelling skills while exploring the world of rental housing.
The guest mentors in the storytelling program included rapper-poet and media educator Kim Villagante (a.k.a., Kimmortal); journalist and radio producers Alex de Boer, Madeline Taylor, and Alexander Kim; and housing organizer and advocate Kell Gerlings. As the participants formed their projects, these mentors generously shared their experience in their fields, offered inspiration, and gave practical advice for the shape of the projects.
The final pieces are produced by Maddi Dellplain, Jamie-Leigh Gonzales, Helena Krobath, Susan Lu, Tiffany Muñoz, Melissa Roach, Victoria Spooner, Yijia Zhang. They incorporate the participants' own experience with footage from tenant and organizer interviews. The pieces range in genre, including: documentary, audio essay, soundscape, oral history, radio drama, and so on.
The stories will be shared at a reception at VIVO Media Arts Centre on Sept 13, and will appear later on various local radio shows. Here is the event link
Note: Going forward, transcripts and audio-visual accessibility will be provided by VTU member Allison McClare and other volunteers. The podcast will continue on a volunteer basis, with much footage to still be used and new stories to record. Please contact the VTU if you're interested in becoming a member/volunteering.