Ongoing: co-hosting and programming for the Soundscape Show, a collective creating on-air space for sound-based exploring. Airing on CFRO 100.5FM, Vancouver Co-op Radio.

Place & Sound compositions on Bandcamp
Vancouver Housing Stories (audio mentorship project exhibition, in collaboration with participants and VIVO Media Arts) Presented at VIVO Media Arts Centre, Vancouver 2019 [profiled on CBC Radio Early Edition]
Playing the Burrard Bridge With Sound (interactive soundwalk with Elizabeth Ellis, Julie Hammond, Matthew Ariaratnam). Presented by Vancouver New Music, Vancouver Soundscape Collective, and Museum of Walking (UK), Vancouver 2019
Play on the Tracks (5m1s electroacoustic soundscape/speculative fiction) MAC/CRES emerging sound artist residency. Presented at 312 Main, May 30, 2019
What happened Yesterday? (3min07 soundtrack). Created at VIVO Media Arts Experimental Video Editing workshop.
I Dreamt This Was My Home (6m28s electroacoustic soundscape/abstract narrative) Web. Appeared: Deep Wireless Festival of Radio and Transmission Art, New Adventures in Sound Art, South River, Spring 2019
Meet me in Listening (interactive soundwalk, in collaboration with Elizabeth Ellis) Presented by Vancouver New Music and Vancouver Soundwalk Collective, Vancouver 2018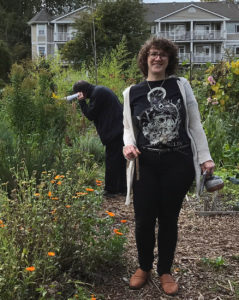 If You Lived Here (soundwalk and electroacoustic composition, in collaboration with Danica Evering) Presented by Vancouver Soundwalk Collective and Vancouver New Music, Vancouver 2018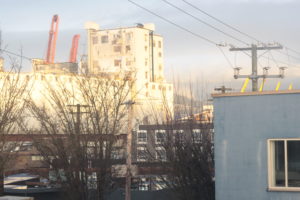 I Dreamt This Was My Home (5m 58s video collage)   Exhibited in Dreamt Territories, Imagined Bodies (curated by Ariane Charbonneau and Momoko Allard), Feminist Media Studio, Montreal 2017 – 2018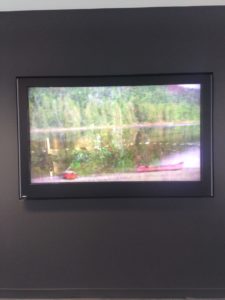 Circulating the Big O: Fieldnotes, Reflections, Recomposition (15min23 soundscape and audio essay)  Premiered at Echoes and Reflections: A co-located soundmapping venture between Morecambe and Montreal (Concordia/University of Lancaster)
Invisible Port (6min20 documentary and sonification experiment observing cargo shipping through Port of Montreal in the St. Lawrence River) Montreal 2016, shared at Small Packages Symposium (Milieux Institute)
Let's Trade Info! (colour printed zine) Exhibited in Alterations and Repairs (curated by Danica Evering and Monika Kin Gagnon) Concordia Media Gallery, Montreal 2016
Oh My Mother (8min20 electroacoustic fiction and voice work)  Premiered at: Inner and Outer Space, Studio T (student work curated by Barry Truax), Vancouver 2015
Parks, Trees, & Tankers: A Spring Soundwalk Public interactive soundwalk through the Burrard industrial waterfront area; Hosted by Vancouver New Music & Vancouver Soundwalk Collective
That's Not Art! Community spectacle  Abbotsford 2013. Visual art and zine presentation + hosting activities for attendees; dance floor starter