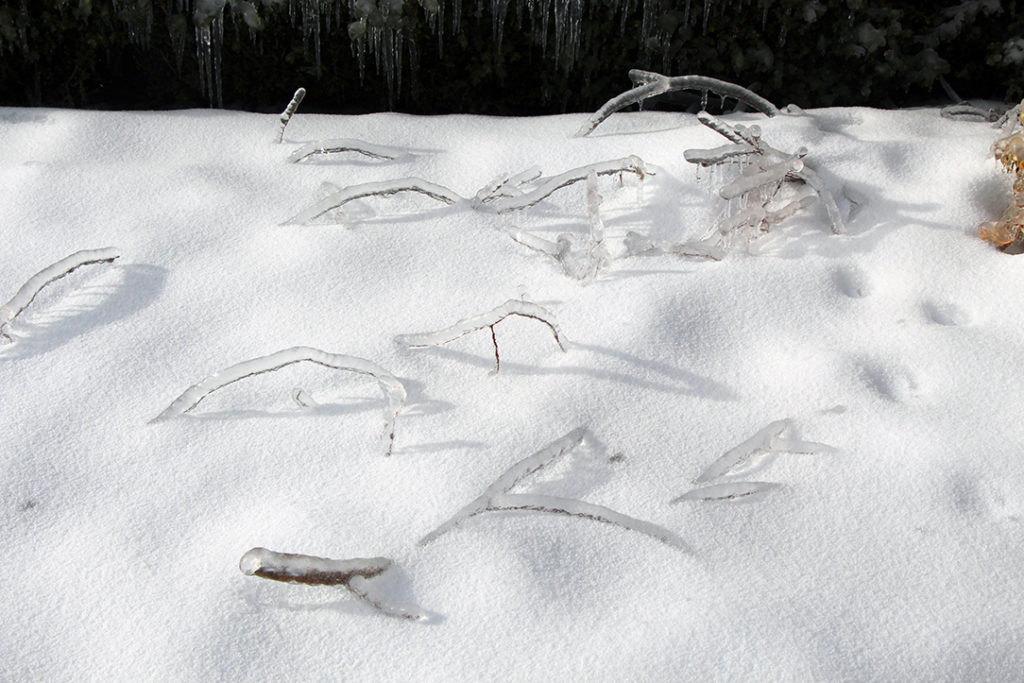 The Fraser Valley ice storm knocked out power to thousands of homes in December and January 2017/18. I was visiting my parents in Mission, where our street spent 3 days without power, thanks to branches falling under their icy weight on the above-ground power line system.
The experience made me think about my entanglement with energy and communication infrastructure and how far from sustainable most systems are. At the same time, with the full weight and will of consumerism shifting over, local sustainable systems (not to mention quality of life) could be established as norms. This brief city-wide shut-down gave me opportunity to consider local planning in different ways.
All said, the storm created some spectacular and strange formations and textures.